CRUISING ASYMMETRICAL SPINNAKERS
Doyle Sails has been developing and refining cruising spinnakers since the 1980's. Our aim is to provide cruising spinnakers which offer better all-around performance and ease of handling. Two of Doyle's earlier asymmetric spinnakers that were designed specifically for the cruising sailor were known as the Utility Power Sail (UPS) and the Asymmetric Power Cruiser (APC).

Both sails drew on the lessons learnt from racing asymmetric spinnakers to produce sails that were easy to fly and trim and so improve performance at any wind speed whilst reaching and running. Coupled with either an ATN Sleeve or an independent furler, the sails can be easily set and controlled, opening a whole new realm of performance for cruisers.

Doyle Sails commitment to continual development through it's involvement with a wide variety of projects from One Design, Grand Prix and Superyacht means that there is the perfect downwind sail for your boat. For more details on your specific requirements and the options available to you please contact your local Doyle expert.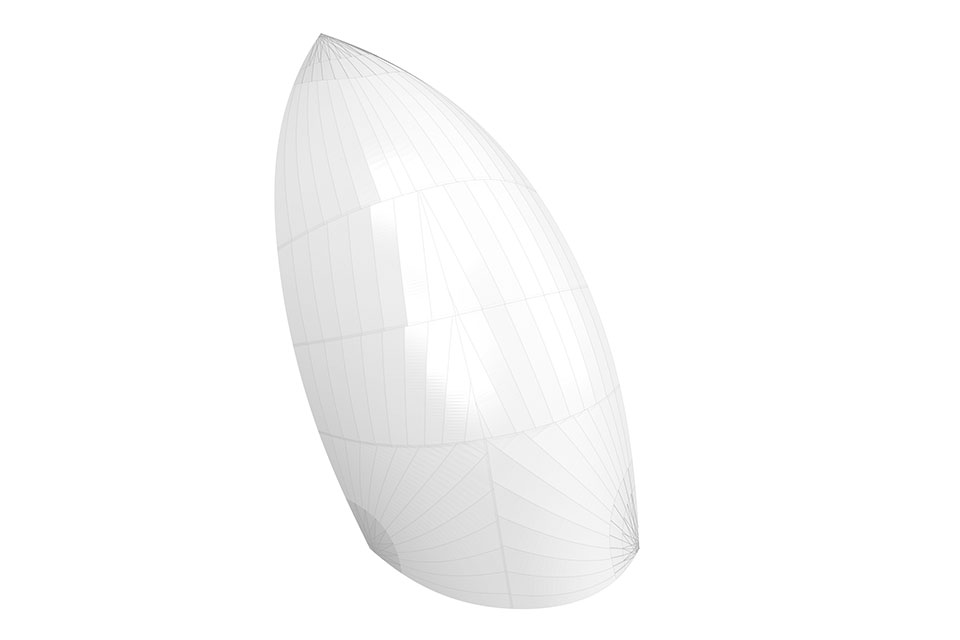 ALL-PURPOSE ASYMMETRICAL SPINNAKER

The All-Purpose Asymmetric Spinnaker fills the downwind space in your sailing inventory with one easy-to-use sail. The sail combines the characteristics of a reaching A1 sail with a VMG sail – without a pole or other expensive equipment. The all-purpose gennaker is designed to excel in wide range of wind strengths and angles.

Design: The even entry allows easier trimming and stabilizes the sail. A flatter leech creates less backwind for better reaching. The longer luff gives more mainsail projection. The shorter leech makes it easier to trim on all points of the sail. Also available in a symmetrical shape. Talk to your local Doyle expert to find out which shape best suits your needs.

Recommended True Wind Angle: 100 – 155 degrees

Recommended True Wind Speed: 6 – 22 knots