Doyle Sails continued growth and respect in the Superyacht market has been a result of design and engineering expertise, world renowned attention to detail, outstanding reliability and the huge importance placed on providing the very greatest service.

A reputation for impeccable attention to engineering detail, construction quality and the application of the latest technologies be it with the very best panelled materials possible or Doyle sails very own Stratis has made Doyle Sails the first choice of some of the world's most spectacular Superyachts.
BUILT WITH STYLE, DELIVERED GLOBALLY.
Doyle Sails is unique in its ability to control all aspects of sail optimization, design and construction in house. Its cutting edge CFD department is able to very quickly and accurately model all the loads and forces of the sails, ensuring that they are compatible with the individual boats and associated hardware. Having tackled a number of the most challenging projects in the Superyacht market, the engineering team at Doyle is able to produce winning sails with great frequency.

At this time, Doyle's proprietary sail membrane technology, Stratis, offers one of the most advanced solutions for lightweight, durable Superyacht sails. With its accurate yarn placement and superior lamination, Stratis sails can be counted on to deliver durable, performance oriented sails. Doyle's commitment to attention to detail and engineering excellence ensures that that each sail is produced exactly as specified; each sail is produced in one of Doyle's fully owned production facilities so that the entire process can be completely controlled in-house for the very best product and timely delivery.

Extensive testing on the water of the final product, coupled with cutting edge CFD and FEA software and design tools, have allowed us to develop sail shapes and crossovers perfected for the individual custom Superyacht. This, combined with our in house SailPack design program and an incredibly detailed production process, offers unrivalled performance for our customers.

Doyle Sails is proud to have some of the most high tech superyacht facilities in the world. Including key lofts in New Zealand, USA, Italy, Australia, UK and Palma, Spain.
As each Superyacht has its own unique set of requirements, Doyle's team stands by ready to assist in developing the most appropriate solution for each yacht. Over the years we have tackled many of the most unique challenges in the Superyacht market, and our personalized approach ensures that owners, captains and crews are completely satisfied with the final product.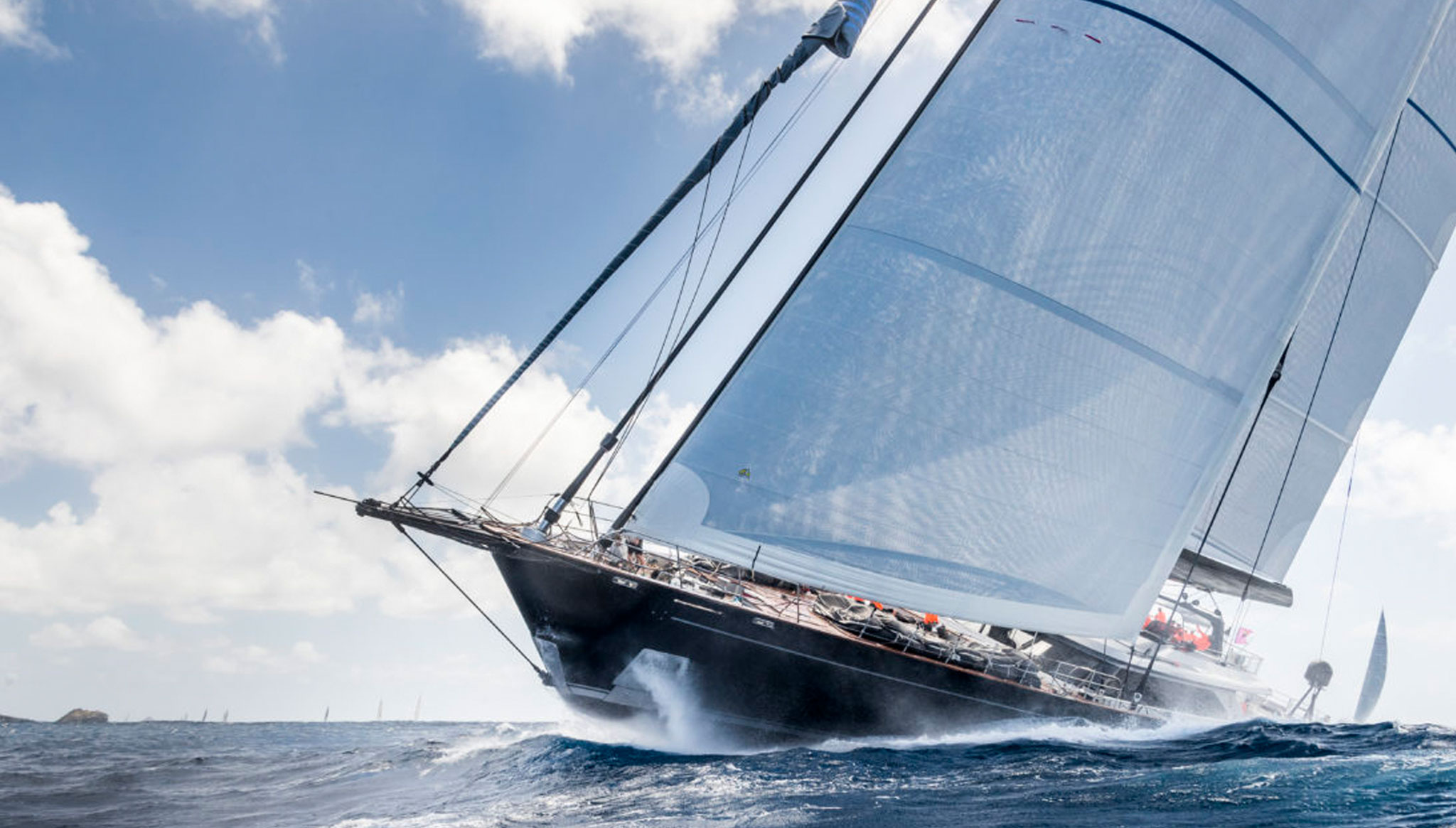 'I just wanted to say how happy we are with our cruising jib (and the rest of our sails). After about 20,000nm of sailing (the yacht has done more than 46,000nm) then to use it in a race or two with great success speaks volumes for the brand and the maintenance program. World wide, world class'. - FERGUS ROSS, CAPTAIN SY ELFJE
'I just wanted to write a quick note and say thank you for yet another outstanding set of sails and the continued flawless backing that the whole team there at Doyle Sails provide us. It is great to see year on year and with each sail that we order the product, service, custom details and performance just keep getting better. From the initial agreement on price, to the design and aero work, timely manufacture and finally installation and support, you guys try that bit harder to ensure that the last 5% and the hardest 5% is delivered without compromise. Having you be able to work so closely with spar providers is another massive benefit. It ensures that nothing gets lost in communication, luff curves are matched and ultimately sails fit as designed. There is absolutely no doubt in my mind that you set a precedent with the complete package that you deliver and I look forward to the excitement of many new sails in the future and the continued use, durability and performance of the ones we currently have. Please convey my thanks to the whole team there at Doyle on behalf of us all on board Mari Cha III'. - CHRISTIAN LAY, CAPTAIN SY MARI CHA III