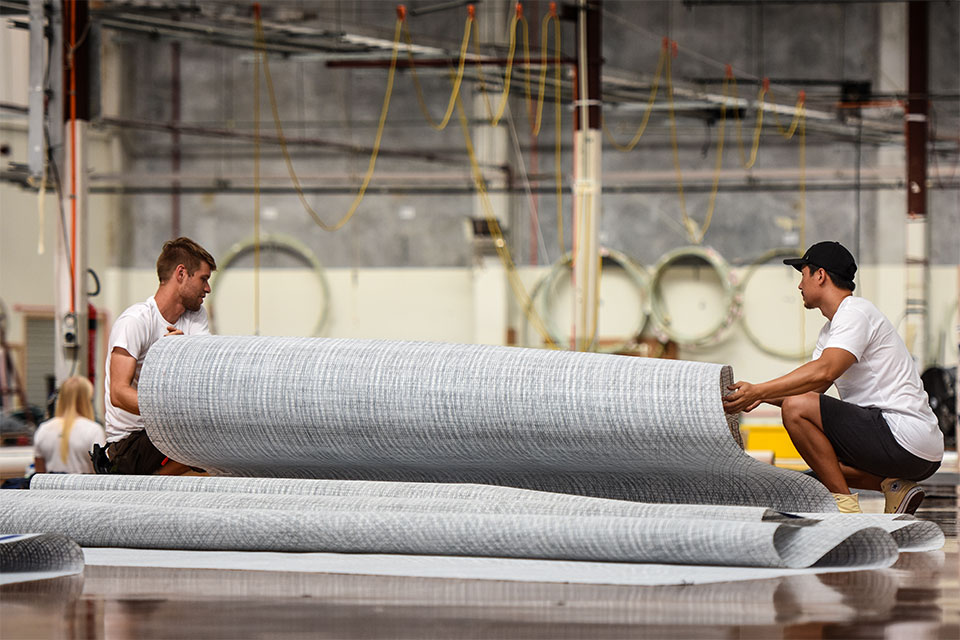 LIGHTER. FASTER. STRONGER.

Doyle Sails proprietary sail membrane Stratis was developed in 2001 when Doyle Sails New Zealand realised that it was time for a new generation of sails. It was apparent that across the industry there was a need for lighter, longer lasting sails. From performance racing sails with higher durability to superyacht sails that required the physical structure of high modulus fibres to take the huge loads that were generated, through to cruising yachts that simply wanted lighter sails that were easier to handle.

The Stratis plant is based at the 7,000 sqm Doyle Sails New Zealand production facility. The factory has two production tables with multiple fibre laying machines and laminators on each production bed allowing a full range of sails to be produced from the smallest dinghies to the largest superyachts.
The Stratis process starts with EVERY sail being structurally engineered with the appropriate fibre for the application of the sail. One of the big benefits of Stratis is its ability to laminate more fibre types then any of the other sailmakers. This ranges from our highest modulus Carbon through to our Polyester range for small cruising boats; there really is a fibre or fibre blend for every application.

The outside surface is chosen with the client, as Doyle has a huge selection of weights, colours and surfaces dependent on the type of sail and type of sailing the sail will be used for.

The key components when developing Stratis has been two-fold, firstly the quality of the lamination had to be unsurpassable. Doyle's reputation has been built on its earliest catch phrase, "Better Engineered Sails" so Stratis needed to stand by that. Secondly, each sail is 100% designed and engineered for the customer's yacht and application. Every time the Stratis machine runs a path of fibres it's entirely custom made to that sail.

We are continually developing our laminated sail products in terms of design, materials and manufacture. Our research department continues to experiment with new surfaces, fibres, adhesives and techniques with the aim of offering our clients the best possible product while our design department uses the latest computer technology and design tools to develop shapes and structures for faster and more innovative sails.
Our Stratis membranes are a customisable laminate where the majority of all sail types, shapes, requirements and vessels can always be catered for. Select from the options below: