Multihulls continue to gain momentum, and with more performance comes better handling and style. At Doyle Sails, performance, handling and style is our forte, delivered through a global network of sailing experts.

For those looking to gain more performance from their sailing experience, Doyle Sails has become the sailmaker of choice to many performance multihull's around the world. A partnership with Doyle Sails offers style, stamina and performance, something that SailGP, GunBoat, HH, and many other performance sailors have chosen to take advantage of.

By sailors, for sailors.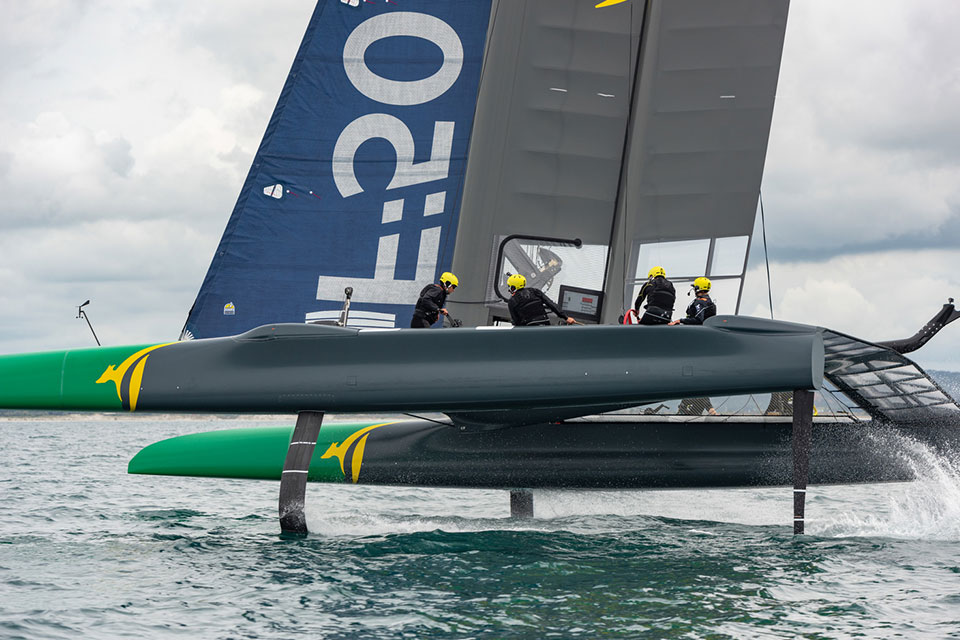 The popularity of multihull racing is on the rise with sailing becoming more and more performance oriented. Doyle has developed sails specifically for this type of racing through R&D and our latest technologies.

Intense loads on these unique sails require significant attention to sailcloth selection, construction technique, hardware attachment, mainsail handling, and sail design. Extensive testing on the water of the final product, coupled with cutting edge CFD and FEA software and design tools, have allowed us to develop sail shapes and crossovers perfected for the multihull racer.
TECHNOLOGY FOR MULTIHULLS