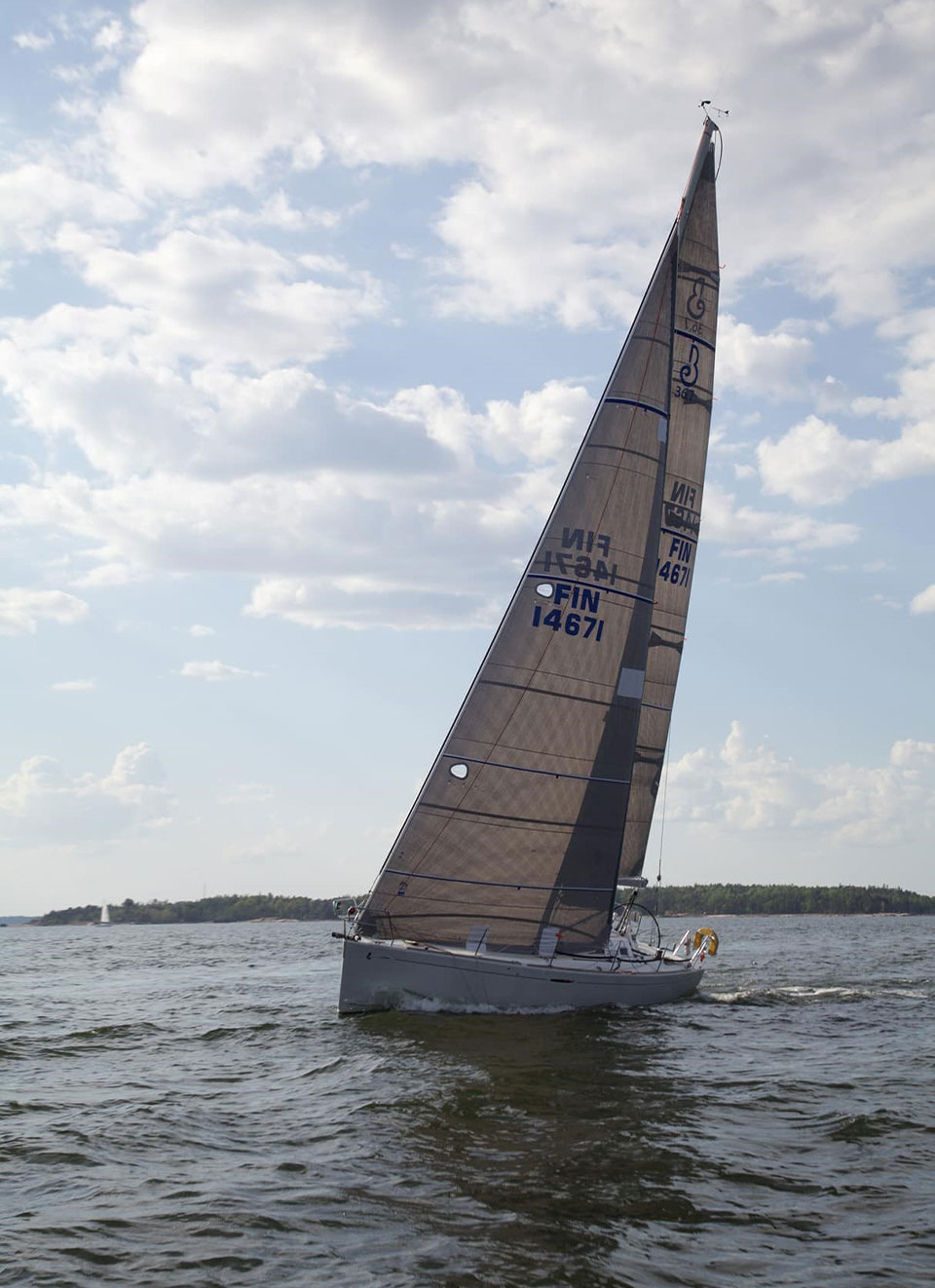 Stratis GPx delivers the ultimate in sail performance through reliable shape retention and light weight laminates. These laminates can be specified with double films for better durability with minimal weight gain. GPx uses combinations of high performance Carbon fibre as the primary load-bearing yarns. These fibres, mixed with specialist resins, produce stronger, lighter sails that are much smoother when set, hold their shape better with significantly less stretch and last longer than conventional sails.
As well as Carbon fibre, Technora and PEN can also be used in the construction of a Stratis GPx laminate sail.
- Ultimate Performance – Stratis custom sail design and carbon fibre options deliver ultimate racing performance.
- UV Protection and Durability – Stratis laminates using either clear UV absorbing films or films custom dyed with UV absorbers provide much greater protection from UV than standard PET film laminates Taffeta options protect fibres and films from abrasion and UV damage and can be incorporated on one or both side of the sail.
- Eliminating Distortion – fibre paths laid to every reef and load point eliminate the potential distortion or laminate breakdown of conventional panel sails.
Advances over conventional sails: Sails fabricated in the conventional method by cutting and placing many separate panels, can only approximate the different load paths of a sail. Stratis fibre – aligned sails have fibres mapped directly along the load paths. Every fibre is load bearing, making a stronger, lighter and more durable sail.
Each Stratis sail is custom designed and manufactured in-house by Doyle Sails.
Learn more about Stratis Technology.