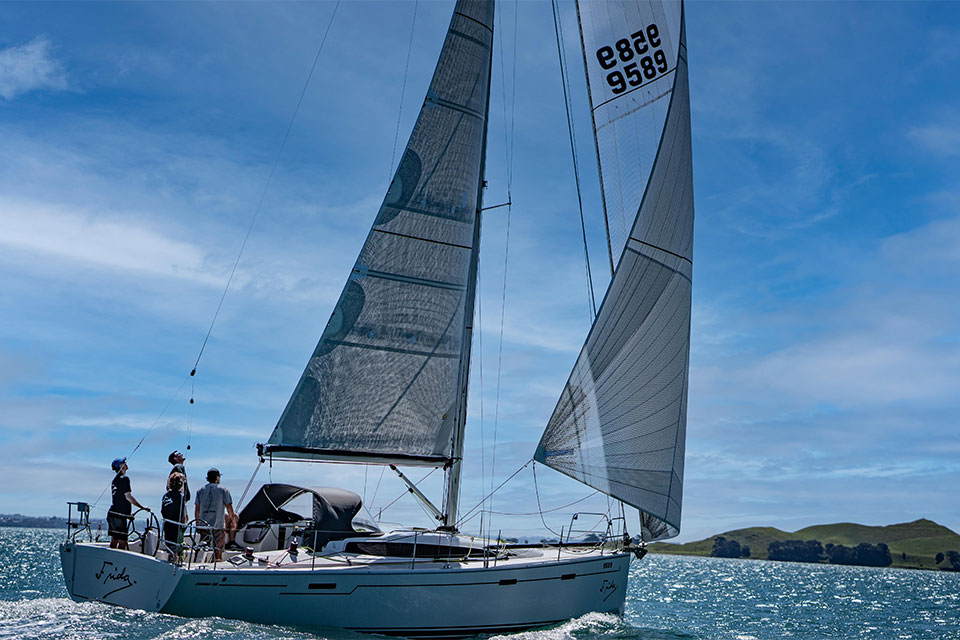 CRUISE WITH CONFIDENCE.

From the beginning, Doyle Sails has been committed to making sailing more enjoyable and satisfying for their customers. Coastal cruising sailors look for sails that are reliable, durable and easy to use. Whether it's a lazy sail back to port or a fast passage to the next secluded bay, Doyle Sails upwind and downwind cruising sails will get you there with the speed and ease of handling which only their experience and expertise can deliver.

Doyle Sails offers a range of sails to suit every coastal sailors need whether upwind or downwind, using either a traditional panelled or state-of-the-art membrane construction.

See the range below or contact your local Doyle expert to find the right sail solution for you.
The fabrics that are chosen to be part of the Doyle Sails Coastal Cruising range are selected according to their UV rating, stability and longevity. Doyle Sails only works with the worlds best cloth manufacturers to deliver sails that perform better and last longer than others.

It is imperative for the Cruising sailor that on board repairs can be easily facilitated without the requirement (in more cases than not) to bring the sail off the boat and into the local loft. Ensuring that all of the corners are adequately reinforced is paramount with each edge of the sail being strengthened with a heavier weight Dacron and stitched with two rows of heavy duty thread.

All of the webbing is straight stitched which insets the thread into the webbing for better protection from both chafe and UV.